A FREE 5-day challenge to help you
integrate Chinese learning into your daily life, create an immersive environment for your child with practical daily tasks, to increase Chinese language exposure at home.
Teaching your child Chinese and raising them bilingual may seem difficult and overwhelming. Especially with all the different online programs, methods, and resources out there.
Sometimes depending on our circumstances it feels impossible and seems that others:
are more capable or smart...
or they have more time and resources…
or that it costs too much…
I want you to know... I hear and feel you. I am here to help.
You became a mother/father because you knew that true happiness comes from raising a family. You want to teach and support your child's Chinese learning because you see the big picture. It's hard and takes courage and You have it but sometimes you need a little help to pull it all off.
Learn how to support your child and immerse them in the Chinese language. Right now is the best time you will ever have.
Learn how to turn five common daily activities into easy Chinese learning opportunities. Learn how to do it with your child and as a family.
The agenda is this simple, easy, fun, and fast and is perfect to do within your home!
So let's get started!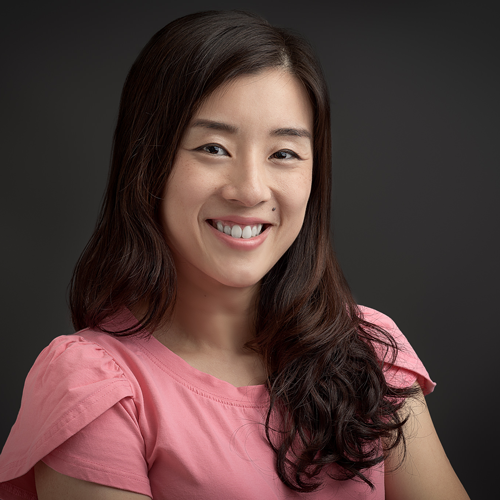 您們好!
I'm your host, Po Tim King.


I help parents and educators teach Chinese at home. I provide real-life practical tips, strategies, and a wealth of Chinese resources/printables. Helping my students create a well-balanced, enjoyable bilingual life-style.
I am a native-Cantonese speaker. But that doesn't mean it was always sweet and easy to raise my four young children as bilinguals.
Before homeschooling, I was a Chinese teacher in an elementry school immersion program. The school had huge classrooms, co-workers, endless resources, plus any support I needed. But I felt guilt. I was putting all my energy into teaching other children Chinese and not teaching mine. It led me to make one of the most important decision of my life -- teach my own children Chinese at home! I'm very grateful I did.
Here is SECRET to raising happy bilingual children eager to learn both languages. Provide a safe and comfortable learning environment at home. Create a consistent family-oriented learning routine. No expensive Chinese classe or tutor can replace human contact and family relationships.
As a blogging homeschooling mother of 4, I've helped countless parents/educators.
Since starting this blog over 3000 people have joined my email list.
I have hosted many Live Challenges. All which have helped parents and educators start teaching Chinese at home.
I have created a library of printables, resources, and trainings.
I've done all this because I enjoy all the ups and downs of raising and teaching my children. I'm grateful for every opportunity I have to share my knowledge through my blog and courses.
Frequently Asked Questions
Is the content and materials in Mandarin or Cantonese?
"Live the Chinese Language" helps integrate Chinese learning (Cantonese or Mandarin) into daily life. It creates an immersive Chinese environment for your child. The challenge increases exposure to Chinese trough practical daily tasks at home. A list of of resources in both Traditional and Simplified Chinese is provided.
What if I'm new to this topic?
It's perfect! This is a challenge for anyone, beginner or advanced. Most of the resources and content are very basic. Advanced learners can use the same principles to enlarge their knowledge. This challenge is for anyone new but, anyone is welcome to join and adapt it to their needs.
I'm a busy parent. Can I still try your strategies and see results?
Yes! You bet. The challenge is only 5 days long. These strategies are perfect to use in your daily life. They are simple tasks for daily life, which won't take time.
If you have 10-15 minutes a day and think teaching kids Chinese is important, you are in the right place.
I don't speak Chinese myself but I want to teach my child Chinese too, is it possible for me to join?
Yes, of course. All challenge content, video trainings, resources, and printables are in English. It also contains Chinese printables so you can learn Chinese along with your kids.
I have been teaching my kids Chinese for a couple of years, will this challenge benifit me?
If you struggle motivating kids to learn Chinese or with integrating Chinese into daily life, this challenge is perfect.
How long will it take to finish the course?
It will take 5 days to finish the content and training.
I encourage you to keep doing these 5 activities with your child alleve after the challenge ends. This will allow your child actually to put it into daily practice and make it a habit.
If you want to take it slow it might take you some time to complete everything.
The pace is up to you.
Who is Live the Chinese Language for?
"Live the Chinese Language" is for native or non-native speaker considering to teach kids Chinese at home. Or for anyone wanting to provide support for kids who are already learning Chinese.
Who is Live the Chinese Language NOT for?
Without a doubt, there are concepts and strategies useful for anyone homeschooling. However, "Live the Chinese Language" focuses on intergrating Chinese into daily life. So if your not learning Chinese, you may want to reconsider.